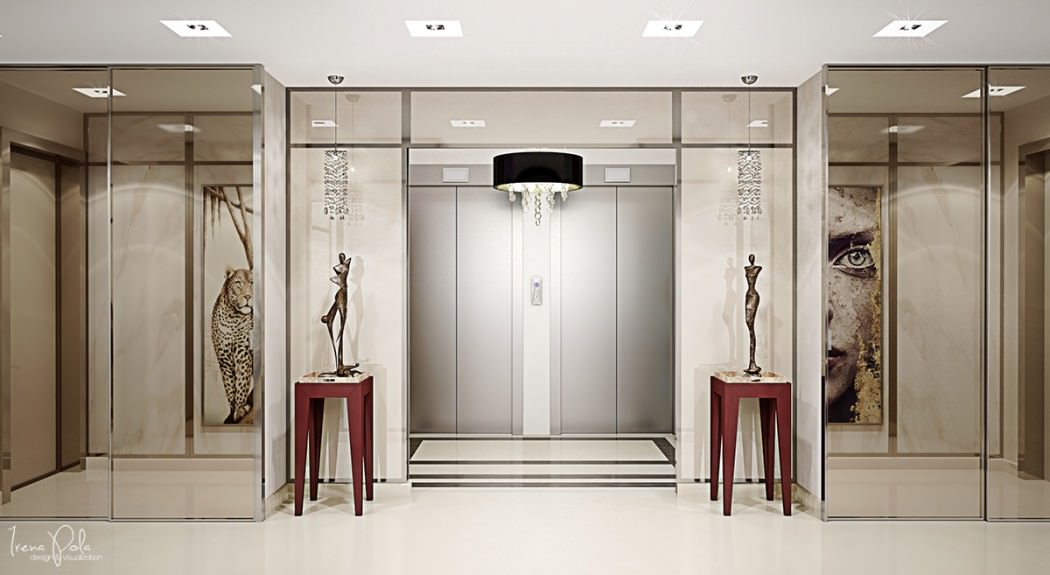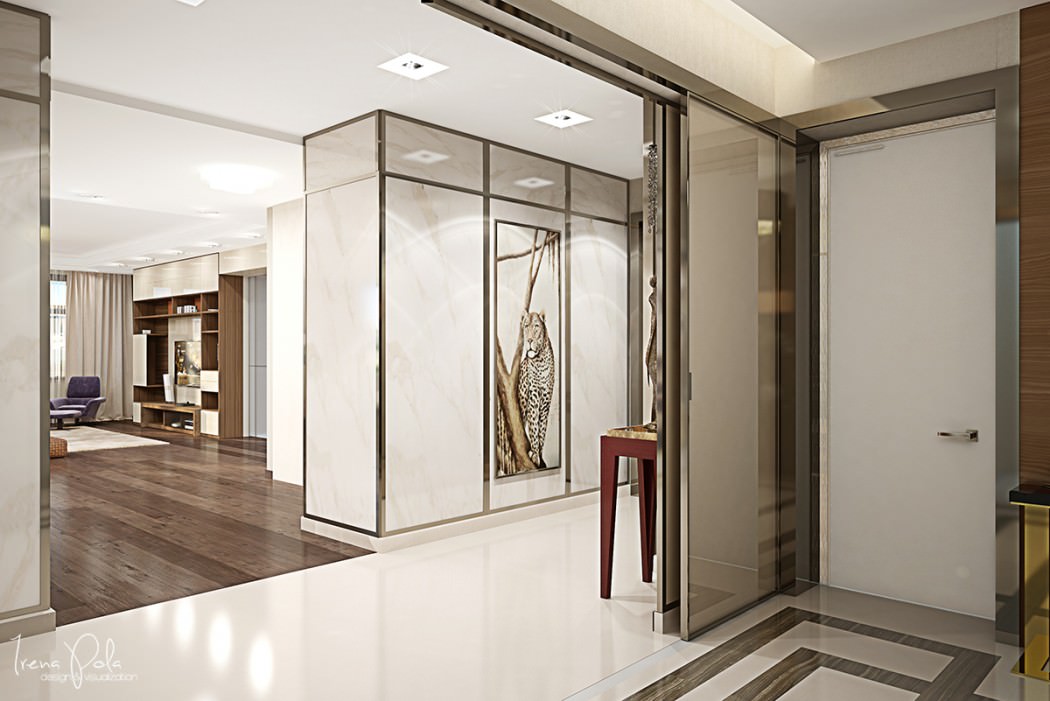 I don't critique on designs much at all, but I love the clean fresh contemporary look and feel in this entrance to the home. Below, they begin to mix traditional and heavy lighting which I don't believe adds, but takes away from the contemporary feel.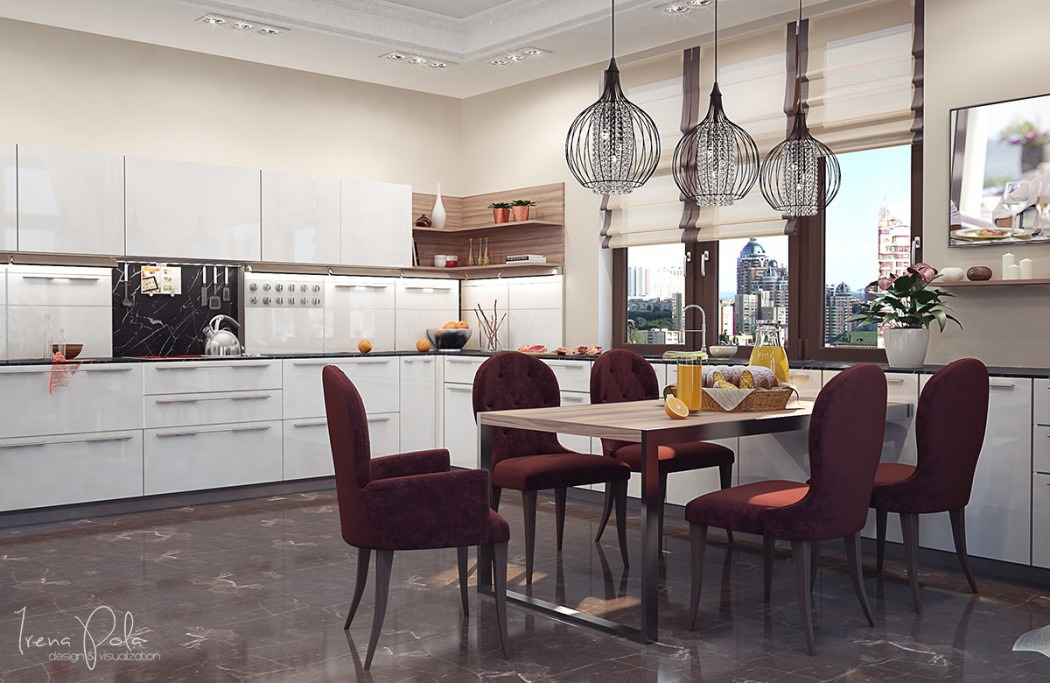 The pin lights over the table are too heavy for the contemporary style in this kitchen.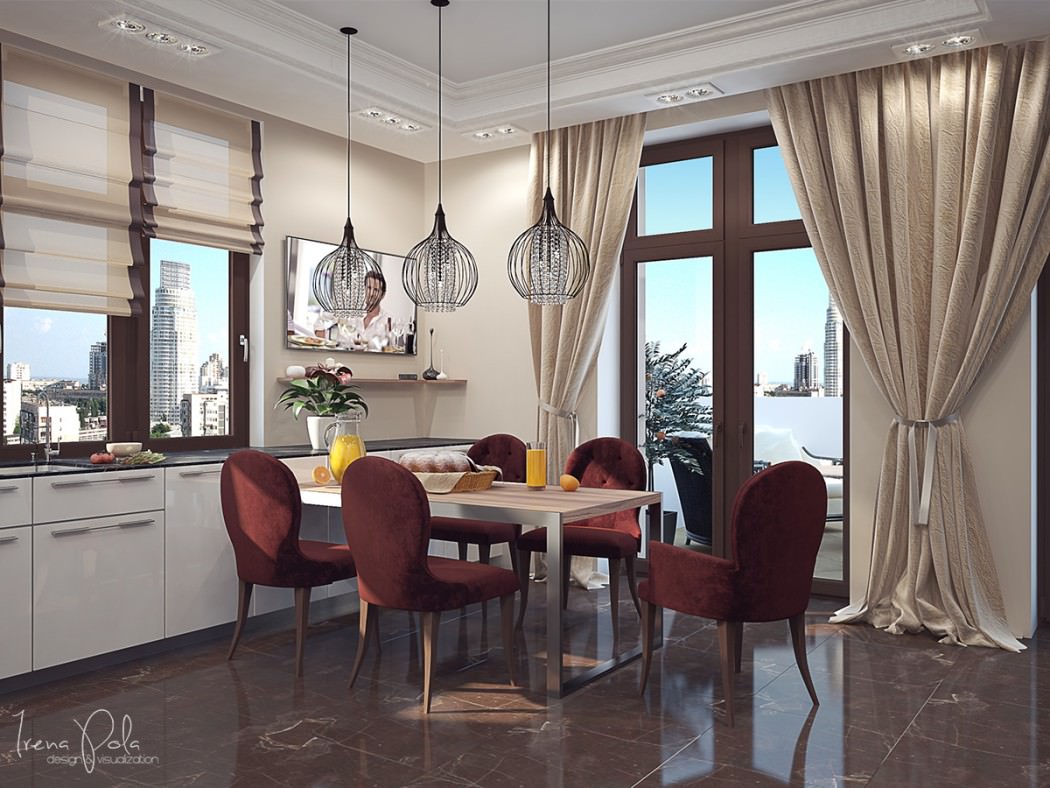 Now you see what I mean with the heavy pin lights and 3 of them to boot, along with the pleated drapery treatments and heavy upholstered chairs, simply doesn't fit in my opinion.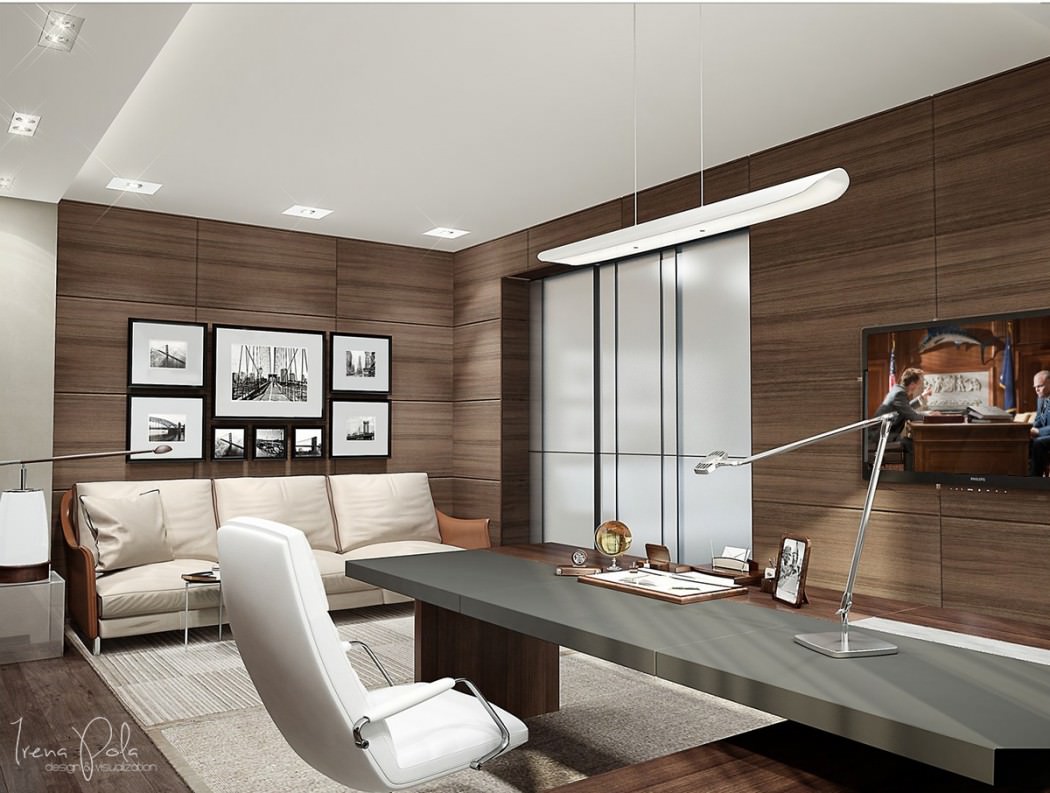 Ah, now we are back to the clean contemporary feel.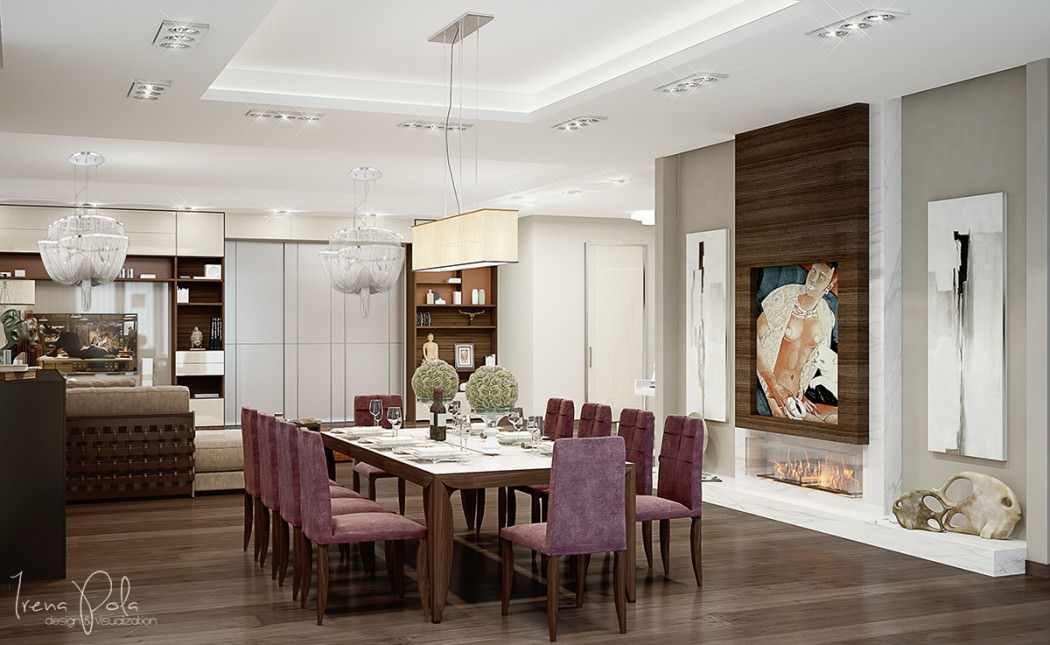 Oops, here we go again, the two heavy chandeliers are way too much for this room, especially against a contemporary fixture over the table. Way to many built in spot lights. Also, sorry, but Topiaries don't fit in this room at all.
This room feel cluttered to me. What are your thoughts?